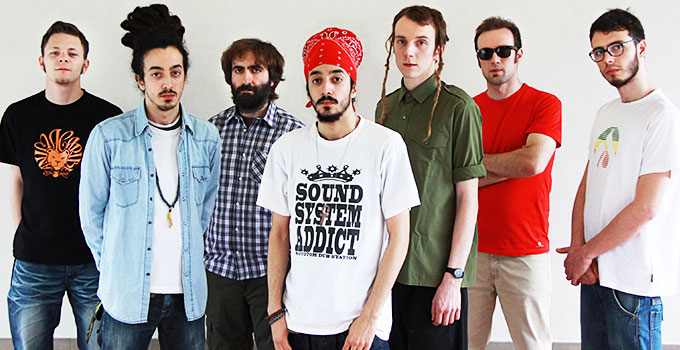 Mellow Mood
Bio
Mellow Mood is a reggae band which undoubtably turned out well at Italian and European level over the last few years.
A band which notably evolved ever since it took part to the finals of the Italia Wave 2008 contest, representing reggae music in a rather rock-oriented competition. One year later, confirming the soundness of the project, Rototom Sunsplash – the world's largest reggae festival – ranks them third best new European reggae band.
Mellow Mood's debut album was released in 2009. "Move!", produced by Paolo Baldini (Africa Unite, The Dub Sync, Tre Allegri Ragazzi Morti) sold more than 6,000 copies without any official distribution. The band then started a very long tour during which the Mellow Mood performed at the most important Italian and European events. Prestigious radio broadcastings, important collaborations with Africa Unite and Tre Allegri Ragazzi Morti and countless dubplates for Italian soundsystems bear witness to an increasingly widespread consensus surrounding the band. "Dance Inna Babylon" video was viewed over six million times on the net. At the end of the year 2011, "Inna Jail", a hypnotic and powerful song, was released, forerunning the second full-length album. "Well Well Well" was then issued on May 18th 2012. The album is once again produced by Paolo Baldini and is published by the independent label La Tempesta International.