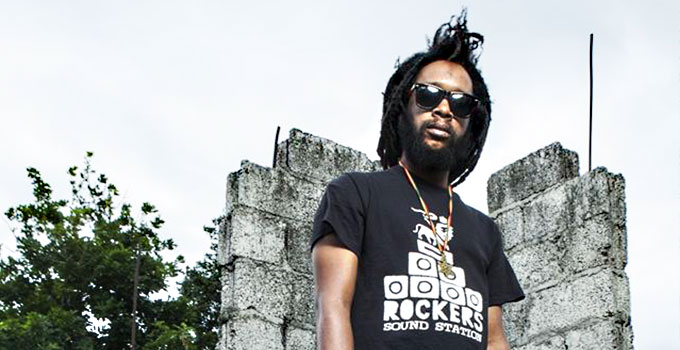 Micah Shemaiah
Bio
Being born into the Twelve Tribes of Israel, Micah Shemaiah is held to a different standard. His name may not ring a bell yet but it will. You may not have heard his songs yet but you will. Micah Shemaiah will become a staple in reggae music; a standard bearer in the hearts and minds of reggae lovers. His upbringing in Rastafari has laid the foundation for humble yet militant expressions of truth. With a required stipulation to 'read a chapter a day' from the bible, Micah Shemaiah is the man who learnt from early to chart and control his own destiny. Micah had no choice but to be grounded. From trench town to 'stan up' hill in Gordon Town, Micah has experienced the influence of other musical greats who also trod in Rastafari like Dennis Brown. Black Uhuru and Bob Marley also showed Micah that Rastafari is real and that the world was ready to receive the message of Rastafari.
Micah Shemaiah literally means 'one who fears the Almighty' and 'one who loves the Almighty' and he lives this fact in his meditations and his music. Contrastingly, Micah Shemaiah's musical path took him to the field of a paralegal for seven years at Patrick Bailey & Company at the urging of his mother who wanted him to use his academic qualifications to gain financial independence at that point in his life. Micah submitted to his mother's wishes but as it usually does, the passion and love for music came calling again. Music for Micah is the only way he can express the kind of words and meditation he has and as such music is more empowering to him as it courses through his veins inevitably.
Micah Shemaiah is a Reggae/ Soul singer & songwriter. As a budding promise of reggae talent, Micah Shemaiah is a keenly aware and motivated performer who encourages the empowerment of youths and disadvantaged people worldwide. His writing style embraces and combines several genres of music, thus, delivering unique sounds that will appeal to any ear. Coupled with his awesome vocal strength, He also plays the guitar and is actively involved in the overall production of his music. Performing Live Acoustic music is Micah Shemaiah's first love. He enjoys the freedom and passion with which he is able to deliver his messages. Raw and soulful.
Micah Shemaiah released his self produced debut album 'RASTAMAN MEDITATION' in 2009. The first album is a stepping stone for Micah Shemaiah on the road to realizing his talent as a musician.  In 2009 he shared stage with Legendary Jazz musician Monty Alexander at the Lincoln Center, New York City. Plus, he has performed, extensively in the United States and on local live stages such as, East Fest and Prime Ministers Youth Award in his homeland Jamaica. He released the first single off his upcoming Album 'Jah Live In Africa' on May 25, 2012 and is currently working with Cahban Rekords on several projects including upcoming tour dates all around the world.
The road to recognition can be a tedious one with no benefits at the end but even if there are no riches to be had Micah Shemaiah is set on delivering positive messages of love, unity, spiritual awareness and strength. With a solid family foundation Micah Shemaiah has the indomitable will power to hone his skills as a reggae musician and ensure that his message is heard. Two words, with one musical aim: Micah Shemaiah.